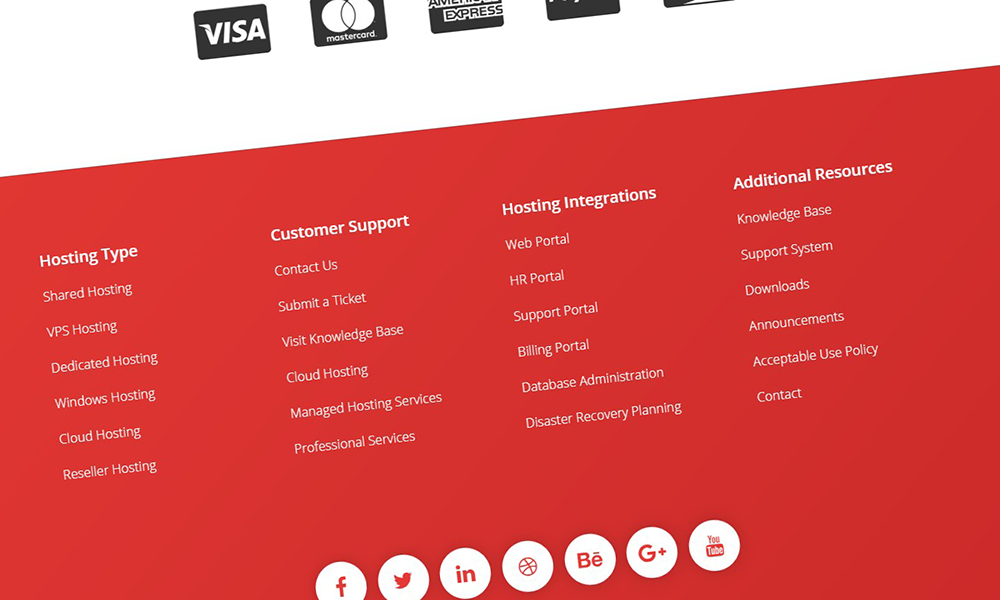 When one website is being watched, specific elements can be noticed on it, that is, its top, then the body of that page, or its central part and, of course, the footer. Each of these segments should contain certain data, provided that they are not strictly defined.
The footer is the base of a website, but we must emphasize that this term is present in other areas that will be discussed later.
While in the header, located at the very top of the page, that is, within its upper margin, there is basic information about the content of the page itself, the footer is provided for general information about the site owner, as usually there is the name of the company or person which is responsible for designing specific web content. Often this section also provides information about the conditions of use of a particular site, that is data on privacy and its protection, and then the information related to the so-called disclaimer and other similar, we would say, technical information related to the content of the web presentations. In fact, the content of both footer and header of a particular website depend solely on its concept, as there is no rule that must be respected on that occasion, except for the place that the header, as well as the footer, should occupy on a particular page.
There is software that in this sense is automated to insert the necessary information immediately into the footer or header. As far as inserting content into both elements of the page is concerned, we note that it is exactly the same, and if done manually, pretty simple.
It is also understood that a Word document certainly has both of these elements, provided that most commonly footer is used for numbering pages, and header usually lists the author's name or title, and there is no rule about what should be specified in what segment.
The footer can also be encountered in the typography field, but although it usually contains the number of page, some other information may also be listed. Sometimes the footer also contains notes about the content of that page, and the so-called footnotes can also be found.
It is important to emphasize that there is no standardization for the content of both of these elements, that is, absolutely no rule on what a header or footer must exactly contain, regardless of whether in the field of web design or processing of documents, or their print, but it is fully adapted to the requirements of the owner or user, as well as the content of that website or a specific text document that is edited or printed.