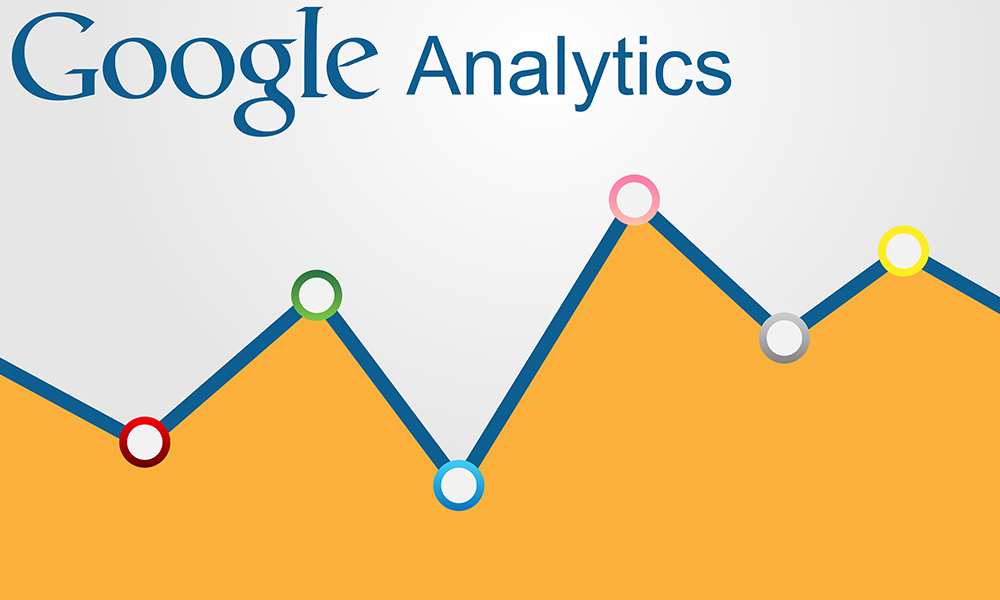 A completely free tool for all Google Accounts owners, Google Analytics is designed to track statistics for visiting a particular website. Although this is just the basic definition of this tool, its domain is much wider.
First, you need to know that through just one registered Google Account, the user has the ability to track visit statistics on a large number of sites, with a limit of up to 50 websites. The number of visits per month is limited to 50 million visits, per one Internet site, which is a large number.
The data displayed in Google Analytics is extremely useful for website owners. If they closely monitor Google Analytics, site owners can get a lot of information, such as the gender and the average age of site visitors, sharing site pages on social networks, and the total number of visits on a daily, weekly or monthly level, or in a period that they choose to track. In this way, website owners receive very important information, based on which they can make certain corrections on the site, in order to improve its visibility. In addition to all of the above, owners of sites that closely monitor Google Analytics can also see the average retention time on a particular page or the entire site by users, on the basis of which they can easily determine whether the content of their website is interesting to users or not. In essence, it is not recommended that the retention time of users on the site be shorter than one minute because it means that the user did not find the information he needed on a particular website. All this and many other pieces of information are given to the site owner, that is, the person who is in charge of tracking site statistics.
It should not be forgotten that Google Analytics is a completely free tool, and the only condition is to have a verified Google Account.
In addition to being intended for tracking on desktop computers, Google Analytics can be used on mobile phones and tablets, and it is very easy to install its application from the Play Store. Also, in this case, Google Analytics is completely free. However, there are certain limitations in the mobile version. So, for example, Google Analytics on mobile phones allows tracking of codes only if they use PHP, JavaServer Pages, or ASP.NET. Also, it may happen that the application itself is blocked and that certain additions block the actual location of the user, for example. However, according to statistics, this happens very rarely. What can significantly interfere with Google Analytics data quality is individual user settings. If a user blocks or clears cookies, Google Analytics will not show this information. Therefore, site owners are recommended to include this detail in the Privacy Policy within a particular website.
If the owner of a particular site pays Adwords campaign, it can track in Google Analytics everything related to it. It is very important in this case to fine-tune the conversions, or goals of Google AdWords campaigns, as well as Google Analytics as a whole. Goals can refer to e.g. the age of the users, their geographical destination, or, users who download a specific file from the website, visit a particular page, and so on. In principle, the setting of the Google Analytics will affect the data that will be displayed to the website owner or person in charge of tracking Google Analytics.
If, for example, your site deals with e-commerce, you can set up Google Analytics by tracking your order or sales activity and get the desired reports.
In the course of 2011, Google Analytics offered its users the ability to track the statistics of a particular website's visits in real time.
During the development of Google Analytics, there were doubts about its impact on the performances of a particular website and the speed of its loading. Therefore, at the end of 2009, Google launched the so-called asynchronous JavaSript, which minimized the risk of slowing down the loading of a particular site page.
Often, the complaints sent to Google for Google Analytics relate to the Users Privacy Policy and Data Protection. Namely, every user who has enabled JavaScript in his browser every time he visits a specific website that uses Google Analytics actually gives the analytics signal to use the user's IP address, in order to determine its current geographic location, at least roughly. For this reason, Google has launched a browser plugin, the primary function of which is to turn off data about the geographic location, that is, the IP address of the user, and it is not sent to the analysts. In order to fully protect users or visitors to websites, Google has also introduced the ability for the user to choose whether to allow Google analytics to use his data or not by simply rejecting Tracking cookies.
For all Google Analytics users, Google offers a free Help Center, in which one can find answers to all questions about this tool.