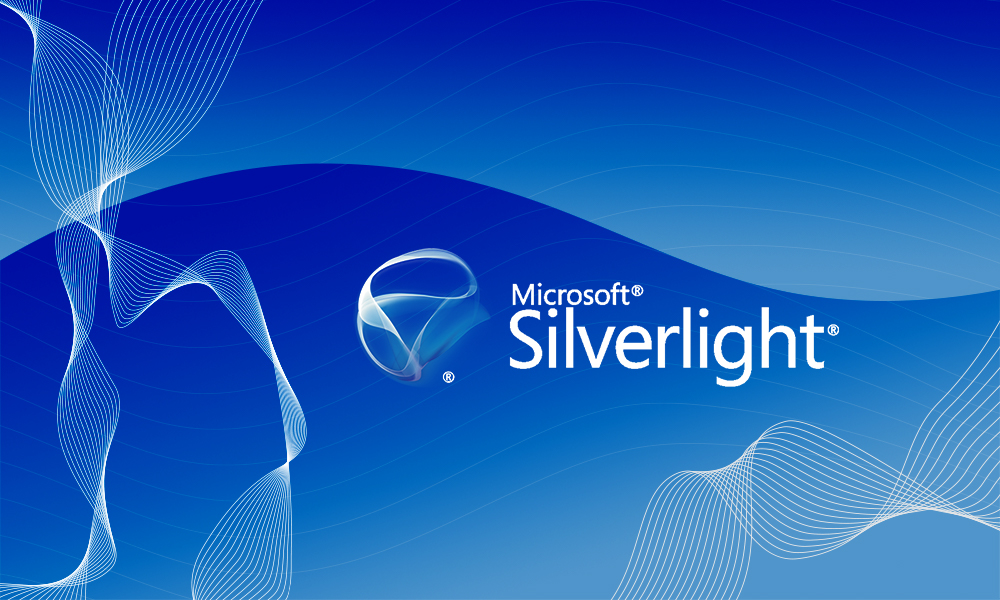 Briefly, Microsoft Silverlight is a version of the Flash add-on, created and owned by Microsoft company.
At the very beginning, Microsoft Silverlight was introduced as a plugin for the web browser, whose basic function was to provide users with a number of additional features, primarily multimedia content control.
Some of the features Microsoft Silverlight boasts are animation, data access, easy reproduction of audio, but also video content, as well as the unobstructed use of vector graphics and more.
Although it was primarily launched as a kind of add-on for a web browser, Microsoft Silverlight later further developed, so it soon gained a number of interactive features and support for the .net domain. Since then, the new versions have been made, although in 2013 Microsoft announced that it will no longer develop the Silverlight platform. The latest version, currently in use, came out in 2011, and it is Microsoft Silverlight 5. Some features that have been enhanced or newly introduced in this version are 64-bit support, accelerated video decoding, and 3D graphics that controls reproduction speed.
Microsoft Silverlight Platform is available on a number of web browsers with which it is compatible, but exclusively with those operating on Microsoft Windows and Mac OS X operating systems. There is also software known as "Moonlight" within Microsoft Silverlight, which is completely free, and intended to use Microsoft Silverlight on various open source operating systems, such as Linux.
Although it is primarily intended for Microsoft's operating systems, other web browsers (Opera, Safari, Firefox ...), can load Microsoft Silverlight content, but only using a specialized add-on.
Since February 2008, it has been easy to extend or update this platform using the Windows Update service. This upgrade is optional and depends primarily on the needs of each user.
Recently, Microsoft Silverlight has no longer been available for mobile devices running on the Android and iOS platforms. Microsoft Silverlight is primarily designed for Windows Phones.
According to existing information, Microsoft has announced the sixth version of Microsoft Silverlight, and the deadline for its launch is October 5, 2021.
The basic mode of this platform is much like the WPF (Windows Presentation Foundation), which is very similar. The basic features of this mode, and therefore Silverlight, include the integration of graphics, animation and multimedia content in the so-called run time environment. This platform can also be used on Windows Vista for creating special gadgets, the so-called Windows Sidebar Gadgets.
From video extensions, Microsoft Silverlight supports X.264 format such as AAC (Advanced Audio Coding), WMA (Windows Media Audio), WMV (Windows Media Video), and MPEG Layer III, which is reserved for MP3 media content in all web browsers with which it is compatible. All of these features can be used without interruption by the user without Windows Media Player, but with the help of appropriate add-ons.
According to statistical data, Microsoft Silverlight was used globally at less than 65% in the middle of 2011, which is quite lower compared to the "Flash", representing over 95%, and Java with about 76%. It is good that all these platforms can be used without interruption together on almost all web browsers, if they are compatible, of course. Critics addressed to this platform, in most cases, referred to the non-use of the SVG (Scalable Vector Graphics) standard, which is considered to be highly important for integration with the .net extension supported by Microsoft Silverlight.