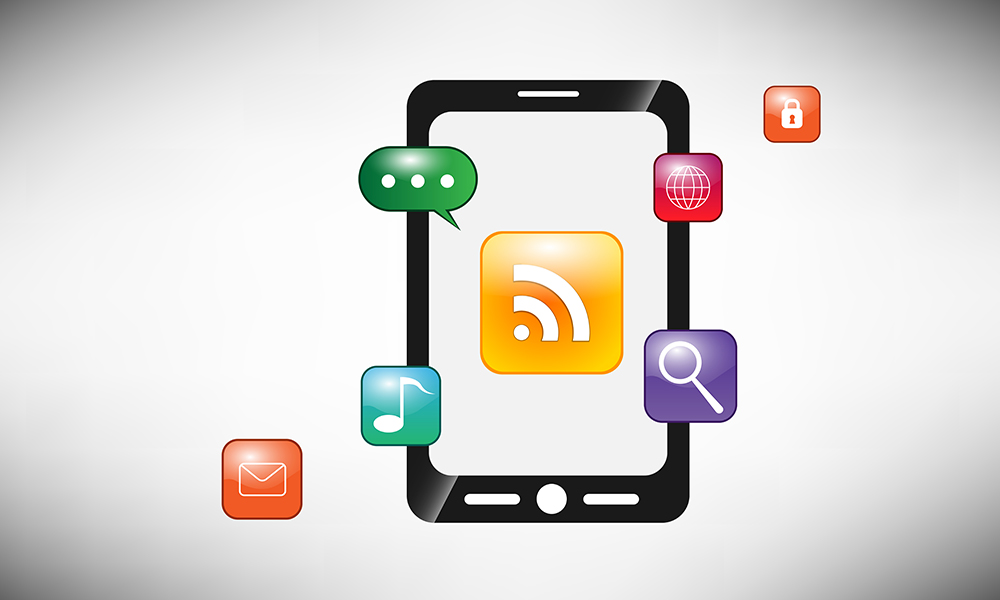 There are a total of 4 HTTP protocols, which are intended to primarily transfer certain data over the Internet, which are characterized as so-called RSS feeds.
The first among them is RSS 0.91 (Rich Site Summary) with the extension .xml, then RDF Site Summary, that is RSS 1.0 and RSS 0.90, also with the same extension. In addition, we use protocols that are recognized by the extension .atom or .xml, and this is Atom Syndication Format and RSS 2.0 with .xml extension, or Really Simple Syndication.
This kind of protocol is used to publish the content of certain websites, first of all, those that involve a very frequent change. Most often, RSS is used to display content such as online newspapers, for example, as in this case, the news, or the contents themselves and images that follow them, are often changed. It is exactly where RSS feeds enter the scene, within which there is a short content of a particular web page, and sometimes the entire text can appear here, which certainly depends on its basic length. Likewise, these feeds may also contain so-called metadata related to the content itself, which primarily involve the exact date of publication or the name and surname of the author of the text or some image that these feeds contain.
In order for RSS fields to be read, it is necessary that there is a so-called feed aggregator, that is, an RSS reader. The principle of its functioning is fairly simple, and each individual user has the possibility to, in addition to options offered by such a program, subscribe to specific content from the feed.
It is assumed that each user will have the opportunity to select exactly the RSS feeds from which he wants to receive the news, regardless of whether they are linked exclusively to one site or to many of them. In this case, this RSS reader will include all the content that a user chooses to include in the content stream, as this option is often called.
Within many browsers, that is, readers, there is an already implemented support that allows tracking of these feeds, primarily we mean Opera and Mozilla Firefox search engine. The subscription system is very simple and it is necessary that each individual user clicks on the icon related to the RSS feeds (). It is also worth mentioning that many online services offer the ability to transfer various contents to a format related to RSS feeds.
In March 1999, this type of subscription was launched for the first time in the form RDF Site Summary by company Netscape. It is known that the Ramanatan Gaha and Den Libi created the first RSS feed, known as the version 0.9. Only four months later, version RSS 0.91, which included additional features, was published and it was the first time the RSS (Rich Site Summary) name appeared. In the first half of 2001, the company was bought by "AOL", and then major changes took place, as practically all those tools, as well as documents that were previously related to RSS, were removed. In fact, its creators, simply put, created two currents, including the publication of different versions, but also the names for the formats. When the battles between them, or between their companies, were completed, the so-called Atom, that is Atom Syndication Format, was created.
A number of different versions of this protocol are present, RDF, RSS 0.90 and RSS 1.0, RSS 0.91, as well as RSS 2.0.1 being just some of them.
As RSS fields do not use the so-called Hyper Text Markup Language (HTML), applied by all leading search engines, these feeds cannot be viewed through them as all other online contents, unless a browser has built-in options that allow users to do this.